Student activist Thanalop "Yok" Phalanchai, photographed at age 14, held in pretrial detention on royal defamation charges since March 29, 2023. © Thanalop Phalanchai
Human Rights Watch Issues a Statement on a Lese-majeste Charged Thai Teen
On April 28, 2023, Human Rights Watch issued a statement calling for the Thai government to free a Tha girl accused of defaming the monarchy.
In this statement, it says, "Thai authorities should immediately release Thanalop and drop the unjust case against her for criticizing the monarchy," said Elaine Pearson, Asia director at Human Rights Watch.
"By arresting a 15-year-old girl, the Thai government is sending the spine-chilling message that even children aren't safe from being harshly punished for expressing their opinions."
See the full statement here:
https://www.hrw.org/news/2023/04/28/thailand-free-girl-detained-defaming-monarchy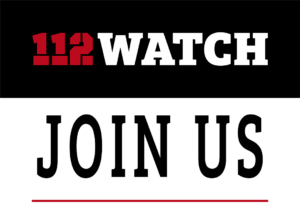 Volunteers Needed for 112WATCH Project to help 112Watch and its partners accomplish critical research and advocacy. Find out more here.