112WATCH: For Now, Mission Accomplished
Today, December 5, 2023, many major media outlets in Australia publish the story of Major-General Rienthong Nanna, a self-proclaimed hyper-royalist who has used vigilante tactics to eliminate critics of the monarchy, most of them, youths.
December 5, 2022
In carrying out his quest, Major-General Rienthong Nanna resorted to witch-hunt tactics, threatening those with violence and eventually filing lese-majeste complaints against them. Since he planned to retire in Perth, Australia, 112WATCH cooperated with pro-democracy Thai groups across the globe to launch a petition for the Australian government not to allow him to settle in Australia (detail here https://chng.it/Wrdds8sJB7), to write letters to the Australian Embassy in Bangkok and to the Australian government in Canberra, to report to the webpage of the Australian Border Force about the fascist behaviour of Rienthong, as well as to work with the Australian media to report this story for the Australian public and the world. We have accomplished our mission, for now.
A Thai vigilante whose followers threatened critics of the monarchy and their families with death and rape, driving dissidents into exile, says he wants to spend his twilight years in Australia. | EXCLUSIVE @ChrisBarrett_ https://t.co/UA3NX6ghGl— The Age (@theage) December 4, 2022
ภารกิจของ 112WATCH สำเร็จในชั้นแรก
วันนี้ 5 ธันวาคม 2565 สื่อหลักของออสเตรเลียทั้งหมด ได้ตีพิมพ์ข่าวเกี่ยวกับความต้
องการย้ายถิ่นฐานของพลตรี
นายแพทย์เหรียญทอง แน่นหนา ไปยังเมืองเพิร์ธ ประเทศออสเตรเลีย ดังที่ทราบกันแล้วว่า นายแพทย์เหรียญทองมีพฤติกรรมที่
เป็นปฏปักษ์ต่อกลุ่มผู้วิจารณ์
สถาบัน ได้ใช้กลยุทธการล่าแม่มด ข่มขู่ โหนสถาบันและใช้กฎหมายมาตรา 112 ในการฟ้องผู้ที่คิดต่
างไปจากตนเอง ด้วยเหตุนี้ 112WATCH จึงได้ร่วมมือกับองค์กรประชาธิ
ปไตยของไทยทั่วโลก ในการล่ารายชื่อเพื่อส่งให้กั
บรัฐบาลออสเตรเลียและสถานเอกอั
ครราชทูตไทยที่ออสเตรเลียเพื่
อปฏิเสธการเข้ามืองของนายแพทย์
เหรียญทอง (
https://chng.it/Wrdds8sJB7
) รวมถึงการเขียนจดหมายไปยังหน่
วยงานของออสเตรเลียที่เกี่ยวข้
อง อาทิ กรมตรวจคนเข้าเมือง เพื่อแจ้งพฤติกรรมอันเลวร้
ายของนายแพทย์เหรียญทองให้ทราบ และล่าสุด ร่วมมือกับสื่อออสเตรเลี
ยในการจัดทำบทความดังกล่าว และค่ำวันนี้ ชาวไทยในซิดนีย์จะรวมตัวกันหน้า Town Hall เพื่อเรียกร้องอีกครั้งให้รั
ฐบาลออสเตรเลียปฏิเสธการเข้าเมื
องของนายแพทย์เหรียญทอง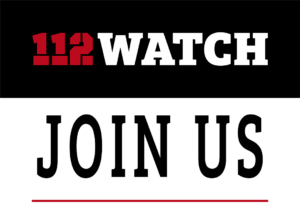 Volunteers Needed for 112WATCH Project to help 112Watch and its partners accomplish critical research and advocacy. Find out more here.