Wearing Black on King's Birthday Prohibited
Police General Suwat Jangyodsuk warned against those who may plan to wear black tomorrow on the king's birthday; an act possibly considered illegal.
July 27, 2022
King Vajiralongkorn was born on 28 July 1952. There will be a nationwide celebration of his birthday tomorrow. Already pro-democracy groups have talked of wearing black as a sign of protest against the monarchy. But exactly how wearing black could be illegal has not been elaborated. Possibly, they would be charged with lese-majeste for defaming King Vajiralongkorn. Meanwhile, in recent weeks, King Vajiralongkorn has seemed to disappeared from the public sight provoking a rumour of him falling ill or even being dead by some segments of Thai society.
ใส่เสื้อดำวันเฉลิมฯ อาจผิดกฎหมาย
พล.ต.อ.สุวัฒน์ แจ้งยอดสุข ผบ.ตร. สั่งตำรวจจับตานัดแต่งชุดดำวันที่ 28 ก.ค.นี้ ซึ่งตรงกับวันเฉลิมพระชนมพรรษา พระบาทสมเด็จพระเจ้าอยู่หัวฯ รัชกาลที่ 10 เจ้าหน้าที่ตำรวจพบว่า ได้มีการนัดหมายกันผ่านทางเพจเฟซบุ๊กหลายเพจ และให้มีการแต่งกายชุดดำ จึงได้กำชับให้ตำรวจทุกพื้นที่ช่วยกันเฝ้าระวังและสอดส่องดูแล กรณีพบการกระทำที่ฝ่าฝืนกฎหมายให้นำมาประกอบการพิจารณาดำเนินคดีตามกฎหมาย รายละเอียดจากไทยรัฐ https://www.thairath.co.th/news/local/bangkok/2456176
Banner: King Vajiralongkorn at Dusit Palace in 2018. Wikipedia Commons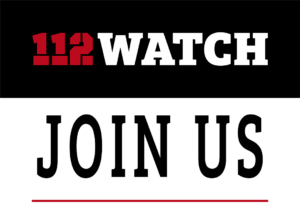 Volunteers Needed for 112WATCH Project to help 112Watch and its partners accomplish critical research and advocacy. Find out more here.