The Hated and the Dead Podcast on Thaksin
Thaksin Shinawatra served as prime minister of Thailand from 2001 until 2006. For a while, Thaksin looked to be the future of Thai politics during the final years of the ageing King Rama IX. However, the military, seeing Thaksin as a threat to the future of the monarchy, instigated a coup against Thaksin's government in September 2006.
Whilst Thailand's civilian government is technically able to govern without interference from the monarchy, Thai politics actually resembles a constant tussle between the monarchy, backed up by the army, and the civilian government. Thaksin is probably the most significant figure on the civilian government side of that equation during the 21st century so far.
Whilst the story of a democratically elected leader overthrown by the military usually sees that leader painted in a heroic light, Thaksin was a complex and imperfect character, embroiling himself in scandals related to his former business career. Though living in self-imposed exile in Dubai, he still towers over Thailand's political system 17 years after being deposed, suggesting a self-importance often observed among politicians. It's not hard to conclude it might be time for Thaksin to leave Thai politics be. Whether he does or not, Thai politics looks set for a turbulent future, amid the unpopular reign of a new King, and the most fervent anti-monarchy protests the country has ever seen.
Few people are better placed to speak to all this than my guest today. Pavin Chachavalpongpun (@PavinKyoto) is a Thai academic who wrote a book about Thaksin, Reinventing Thailand: Thaksin and his Foreign Policy. He is also something of a marked man in the eyes of the Thai monarchy, having been the victim of a home invasion in his apartment in 2019, during which he was attacked by a supporter of the monarchy. As well as Thaksin's career and legacy, we discuss Thailand's experience of colonisation, or lack thereof, and whether this has actually turned out to be to the country's advantage.
You can listen to it here: https://thehatedandthedead.buzzsprout.com/1856568/12039148-ep68-thaksin-shinawatra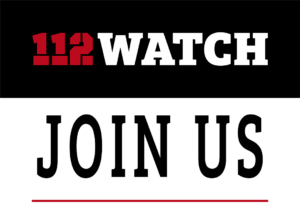 Volunteers Needed for 112WATCH Project to help 112Watch and its partners accomplish critical research and advocacy. Find out more here.