Bangkok, April 23, 2023: Paetongtarn Shinawatra, the Pheu Thai Party's candidate for PM, speaks during the general election campaign. Photo: SPhotograph, Shutterstock

Founder of 112WATCH and the Interview with Al Jazeera
Pavin Chachavalpongpun, founder of 112WATCH, gave an interview ti Al Jazeera on the Thai elections. Below are excerpts from the interview:
...Kyoto University's Pavin Chachavalpongpun says that even as parties focus their campaigns on economic issues, voters are hankering after deeper institutional change. Mass protests from 2020-2021 might have died down, but many voters would like to see the reform of Thailand's draconian lèse-majesté laws, which criminalises criticism of the monarchy. The vaguely-worded Article 112 carries a penalty of 15 years in jail and rights groups say it has been used to punish political activism. Pavin himself is a political refugee in Japan as a result of his vocal criticism of the monarchy
..."Even though they may not talk about the reform of the monarchy as an institution, but at least there has to be a question on Article 112 during the public debates," Pavin stresses.
....He says that Ung Ing has avoided taking a strong stance on the issue, which remains hugely sensitive in Thailand. Move Forward has been the only main party to openly back the reform of Article 112, although it has watered down its stand recently, perhaps to facilitate coalition-building.
..."Since Thaksin became active in the campaign by appearing weekly on Clubhouse, he made his position quite clear – he would rather reconcile with the institution rather than challenge it," Pavin said. "They understand what the younger generation wants. But then again, they are not willing to deliver that."
Read the full interview: https://www.aljazeera.com/news/2023/5/10/is-northern-thailand-still-in-love-with-the-shinawatras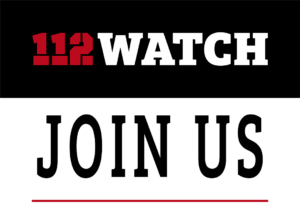 Volunteers Needed for 112WATCH Project to help 112Watch and its partners accomplish critical research and advocacy. Find out more here.