112WATCH Statement on Tawan and Bam
January 31, 2023
112WATCH expresses its deep concern over the hunger strike of two young female activists—Tantawan 'Tawan' Tuatulanond and Orawan 'Bam' Phupong, who have been refusing food and drink and are now in grave danger.
On January 18, the two began a dry hunger strike, abstaining from food and water. They are now hospitalised. Setting out on their protest, the pair made three demands:
Justice reforms,
The moratorium on political prosecution, and
Political parties to guarantee people's rights and liberties by repealing Article 112 (lese-majeste law) and Article 116.
Earlier, the two activists revoked their own bail in their Article 112 cases and symbolically poured blood over themselves. They returned to prison and began their hunger strike. They are hospitalised, in critical condition and refusing medical care.
With Tawan and Bam's hunger protest ongoing, there have been active moves from civil society organisations, including statements from students' organisations and unions calling for the court to immediately drop charges against them. There have also been calls for a public hearing on the abolition of Article 112.
112WATCH is in agreement with these organisations. There HAS TO BE a serious debate on Article 112. Tawan and Bam may die after calling for the protection of the fundamental human rights for Thai citizens.
It is disappointing to witness an ambivalent position of Thai political parties in regard to Article 112. While they offer concern about the two lives in peril, they have failed to take a lead in any discussion on reforms of the monarchy and the court, nor the abolition of Article 112. This passivity will worsen the situation involving democracy and human rights for all Thais.
Therefore, 112WATCH demands the following:
That the Thai authorities uphold the rule of law, guarantee the right of political prisoners, and defend the human rights and justice,
The reform of the Thai judicial system (following years of judicialisation affecting human rights of many Thais,
The reform of the monarchy, and
The abolition of Article 112.
These demands CANNOT be compromised if Thailand is to solve the current crisis.
112WATCH understands the wishes of Tawan and Bam but is extremely worried about their well being.
Fulfilling their demands will be the first step, not only to set Tawan and Bam free from their political conditions, but to move Thailand ahead to become a normal democratic society.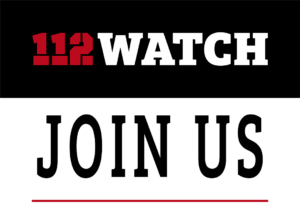 Volunteers Needed for 112WATCH Project to help 112Watch and its partners accomplish critical research and advocacy. Find out more here.